Who We Are
Edge Engineering & Consulting Ltd (EECL) is one amongst of Tanzanian's leading Engineering and Consulting firm which was established in 2016.
EECL has been carrying out the High raised buildings,Airport and harbour Rehabilitation Projects ,roads and bridges construction,water and oil tanks construction from Feasibility Study level,Detailed Design,Tender Documentation,Supervision to Execution with highest Efficiency and Effectiveness.
EECL is a well-recognized and Registered Engineering & Consulting Firm with Engineers Registration Board in Tanzania. It is owned 100% by Tanzanians who have experience from various countries. Our team consists of a range of professionals that include: Civil Engineers, Structural Engineers, Geologists, Rock Mechanics Engineers, Geotechnical Engineers, Instrumentation Technologists, Corrosion Expert, Marine Engineers, Industrial Engineers etc., they have over 25 years' experience in their respective fields, from various countries
The EECL's major aim is to help clients globally with complex challenges in Various Civil cum mining related projects. We strive to create and emphasize on Modern – design that inspires, approaching each project uniquely with an understanding that it has a power to influence or accommodate new lifestyles, respective society and the fund availability. We are dedicated to details and customization, and focused at making sure our projects strike a balance between nature, functionality, context, materials, cost & time-frame with a sustainable perception.
Our service starts from Project Planning, Feasibility study, Survey and Investigations, Risk Assessment of projects, Preliminary and Detailed Engineering Designs, Scheduling, Construction Management and Project supervisions.
EECL'S outputs are superior and unique-We think differently! One thing that you can be sure from EECL is that we meet Deadlines
---
Our Core Values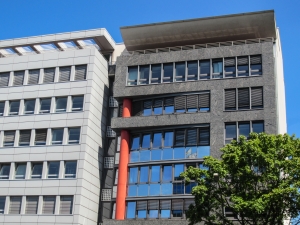 EECL is a dynamic engineering and consulting firm that offers creative design solutions and effective project management. EECL boasts and is capable of solving various engineering challenges that have not been able to be solved by others! We strive to build long-term relationships with our clients by delivering successful projects that meet their ever-changing corporate needs. We place our clients' interests first and uphold their project objectives throughout every phase of the project. We work closely with our clients to identify the objectives, needs and potential challenges of the Project. We take Client's stress and worries and we make sure that they reach their goals.
---